Light up your home in vibrant RGB colors ! Enjoy a pleasant and welcoming atmosphere with a Wi-Fi Smart RGB Bulb E27 recommended by myL2.ro, without having to depend on a Hub.
Create the desired environment at home in function of the day or your activities: you can concentrate better with a light temperature of 5300K or you can create a great environment for watching movies by choosing a warm color (such as orange/gold). You have a range of 16 million colors to choose from!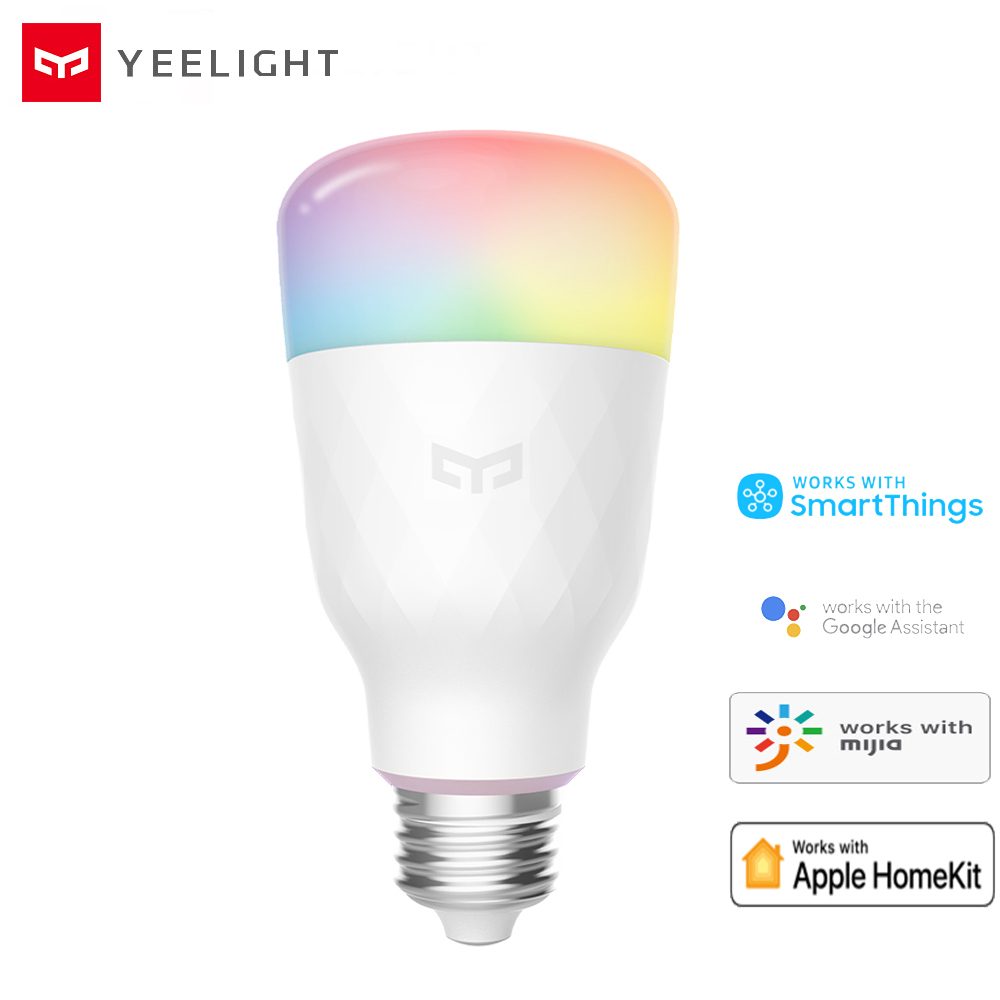 Benefits
you don't need a Hub: automate and control your smart home through Wi-Fi all you need is a wireless network;
enjoy incredible colors from the RGB spectrum;
control through the Yeelight or MiHome app: enjoy the control with one click ! Choose how intense you want the light in the room to be and what shade it should be (1700K: warm/golden light; 6500K: cold/white-blue light);
reeduce your current bill: use light bulbs at a low intensity when you don't need a bright light;
modern design: suitable for any home, the Yeelight smart bulb offers a modern vibe to the rooms;
compatible with Samsung SmartThings.
Specifications
automate control of your smart home using just your Wi-Fi network connection;
adjust color to anything in the RGB spectrum;
adjustment between 1700K and 6500K (1700K: warm/golden light; 6500K: cool/white-blueish light);
E27 connector, fits most lamps and lighting appliances;
power: 8.5W, intensity: 800lm, voltage: 110-230V +/-10% 50Hz AC, expected lifetime: 25,000 hours;
control via Yeelight or MiHome mobile app.
Choose modern bulbs for your smart home! Use Wi-Fi Smart RGB Bulbs and offer your home some personality!
How would you personalise the lighting in your home ? What colour would you choose for each moment of th day ? Leave your comment below!
If you find this information useful, join the myL2 Tutorials facebook group and we'll keep you updated with new guides every week.
You're also invited to the Offers and Discounts facebook group, you will be the first to know about our promotions and offers!