A smart home should give you the sense of security you need. To reduce the amount of worries, start with a Xiaomi Honeywell Zigbee Smoke Detector and alarm!
How does it work?
It can detect smoke and you will receive an alert. The Xiaomi Honeywell smoke detector has its own siren and light indicator (red). You can find out when there is an imminent danger and react as quickly as possible.
The advantage of this smoke detector is that it works on its own, even if it is not connected to a hub or gateway.
Careful! This sensor is strictly for personal or hobby use. For professional security systems for your home we recommend having professional sensors installed by authorized personnel.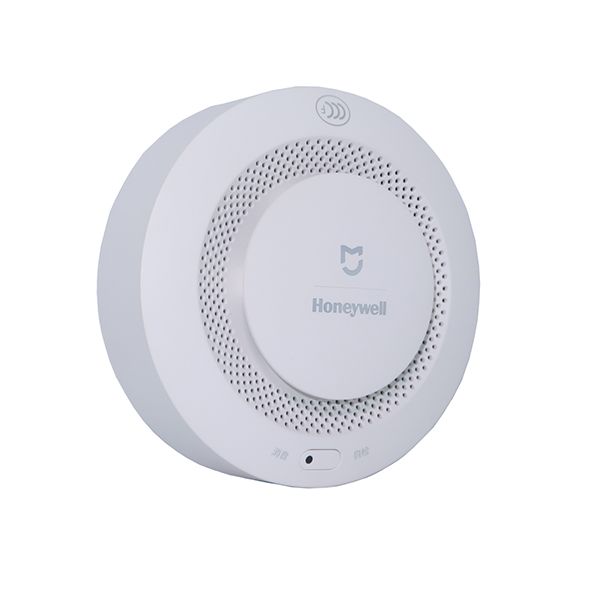 Specifications
– Wireless, connectable with a Zigbee HUB (Xiaomi / Aqara Gateway, Samsung SmartThings, etc.).
– Portable, can be mounted anywhere (ceiling mounting recommended).
– Works with a CR123A battery.
– Operating temperature -10 to +55 degrees Celsius.
– Alarm intensity: 80db (3m away).
– Progressive sound alarm;
– Pleasant design.
How can the smoke detector help you?
24/7 independent monitoring: even if you do not have a smart home system or an internet connection, the smoke detector does the job on its own;
you can receive notifications: as soon as smoke is detected in the room, you will receive an alert on your phone;
prevent or avoid fires;
you create complex scenarios:

when smoke is detected, turn off the electrical power;
in case of fire, start the sprinklers system;
if you are out of town, you receive a notification and you can alert a fire service.
What more you need to consider?
for greater safety, install two smoke detectors: one outside, and one inside the bedroom. With at least two smoke detectors you will have a safer home and reduce the risk that both will malfunction at the same time;
run a monthly functionality test of the smoke detector;
change the battery at least once a year, even if it doesn't look weak. The sound of the siren may be lower if the battery is nearly exhausted;
clean the smoke detector according to the manufacturer's instructions. Excessive dust, grease or other materials can reduce detection capabilities;
add a smart relay or smart plug and the possibilities are unlimited.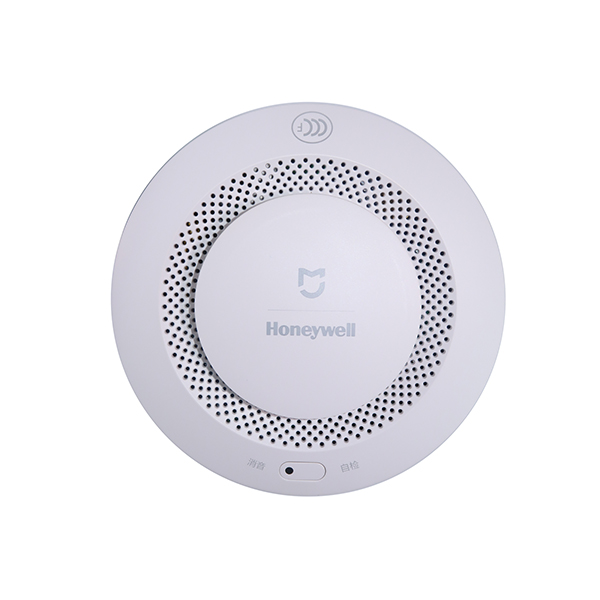 It's easy to make your home smart when you have the right technology!
Do you use a smoke detector?
Do you have a smart home or are you just starting to make one?
Get the Xiaomi Honeywell Zigbee Smoke Detector and alarm and you can reduce the worries about safety for your family and your home!
If you find this information useful, join the myL2 Tutorials facebook group and we'll keep you updated with new guides every week.
You're also invited to the Offers and Discounts facebook group, you will be the first to know about our promotions and offers!