Use the touch water pump from Xiaomi and simplify your life! The two models of water pumps, simple or with a TDS water quality display, are a perfect choice for the office and also for your home. A fast alternative to pump water and also an eco-friendly choice.
The touch water pump can be installed on most large nozzle bottles, from 5L to 19L.
To prevent spread of bacteria, the pump does not store water in its own mechanism, so the water begins to flow a few moments later after the pump is started.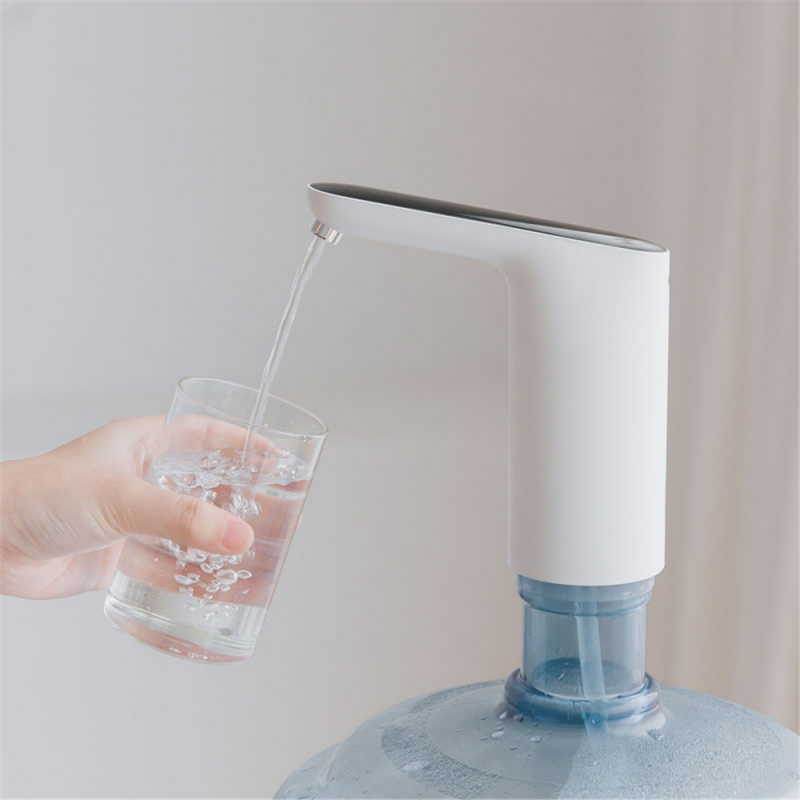 The TDS touch water pump is the alternative that lets you measure the water TDS index (soluble salts, heavy metals, other impurities).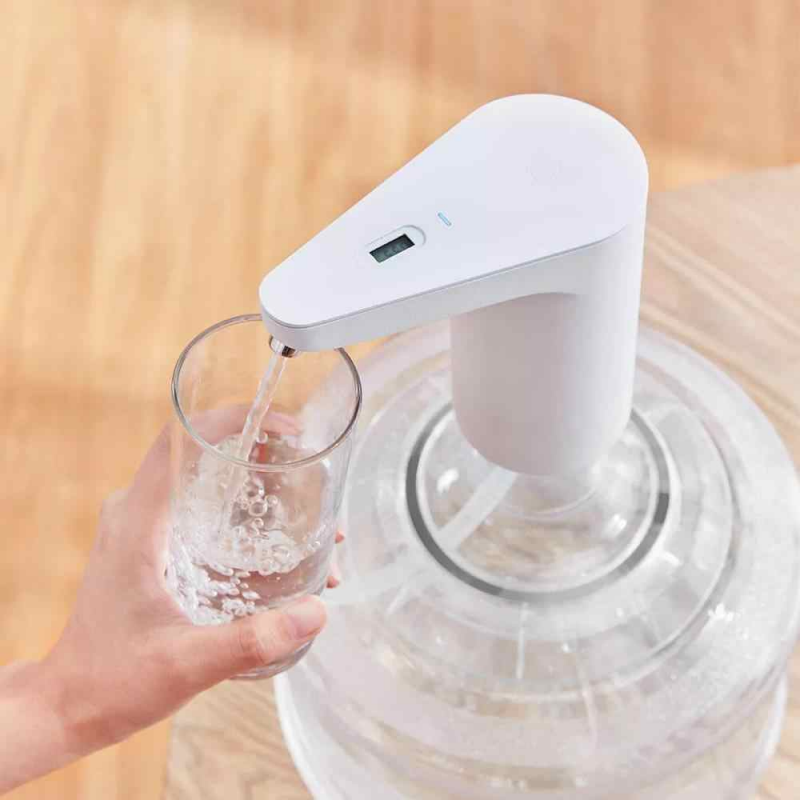 The purity indication on the display represents:
000 – 050 Very high purity
050 – 100 High purity
100 – 300 Drinking water
300 – 600 Water slightly impure
600 – 999 Impure water
Over 999 Water not recommended for drinking
Operation: Touch the button once to start the water flow, touch again to stop.
Specifications:
low noise;
modern design;
small and easy to install;
incline: 30 degrees;
protection against excessive flow (automatically stops after 60s or 1.5L);
built from food grade plastic materials;
battery powered, USB rechargeable (5V), cable included;
standard usage after a full charge: 120L of water;
the battery indicator represents: Blue – normal operation; Flashing red – charging; Off – battery charged.
Buy a touch water pump or a TDS touch water pump by Xiaomi and improve your quality of life.
If you find this information useful, join the myL2 Tutorials facebook group and we'll keep you updated with new guides every week.
You're also invited to the Offers and Discounts facebook group, you will be the first to know about our promotions and offers!