Description
The Neo COOLCAM smart plug monitors the consumption and manages the activity of devices in your home.
The plug controls the activity of connected devices: groups them, turns them on or off and monitors their power consumption.
The power consumption monitoring function is an advantage over simple models, because you can create scenarios based on the amount of electricity consumed.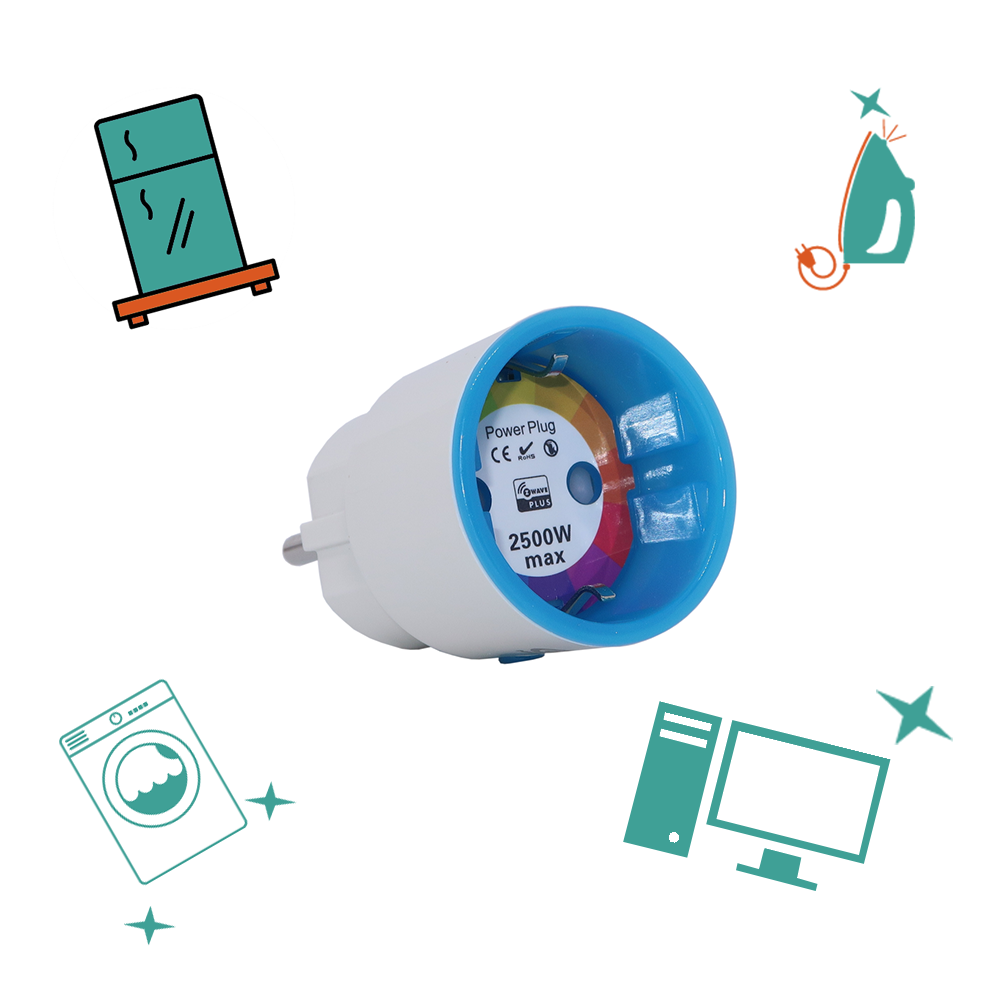 Do you have a device that is not smart and you want to make it smart? The Neo COOLCAM smart plug is the most efficient solution!
Specifications:
– Automate control of your smart home using a Z-Wave connection;
– Supports a wide range of power supplies: 110-240V, 50 / 60Hz;
– Can control multiple devices with a total power of up to 2800W;
– Compatible with MQTT: integrate the Neo COOLCAM socket with your MQTT broker;
– Compatible with Samsung SmartThings: Z-Wave Metering Switch, Custom DTH or MQTT SmartApp;
– Compatible with Home Assistant and openHAB: Integrate your devices with the rest of your home.
How can the smart plug help you?
you get notifications: the washing machine is a good example! You can receive notifications when it completes its washing cycle. This way you can perform your daily activities much faster and more efficiently.
you save electricity: you can check and turn off the TV or air conditioning unit that has remained open from anywhere. With the smart outlet you save money and help the environment.
you can avoid incidents: If you accidentally forgot to unplug an iron from the outlet you can easily avoid a possible incident.
you can create complex scenarios:

when you get home, the air conditioning starts at the last setting,
when the humidity in the room exceeds 65%, the dehumidifier starts automatically,
when the dehumidifier has been running for more than 6 hours continuously, it automatically shuts off,
when you turn on the TV, turn off the lamp automatically,
in winter, when it's dark outside, the festive lights outside turn on, then turn off at dawn.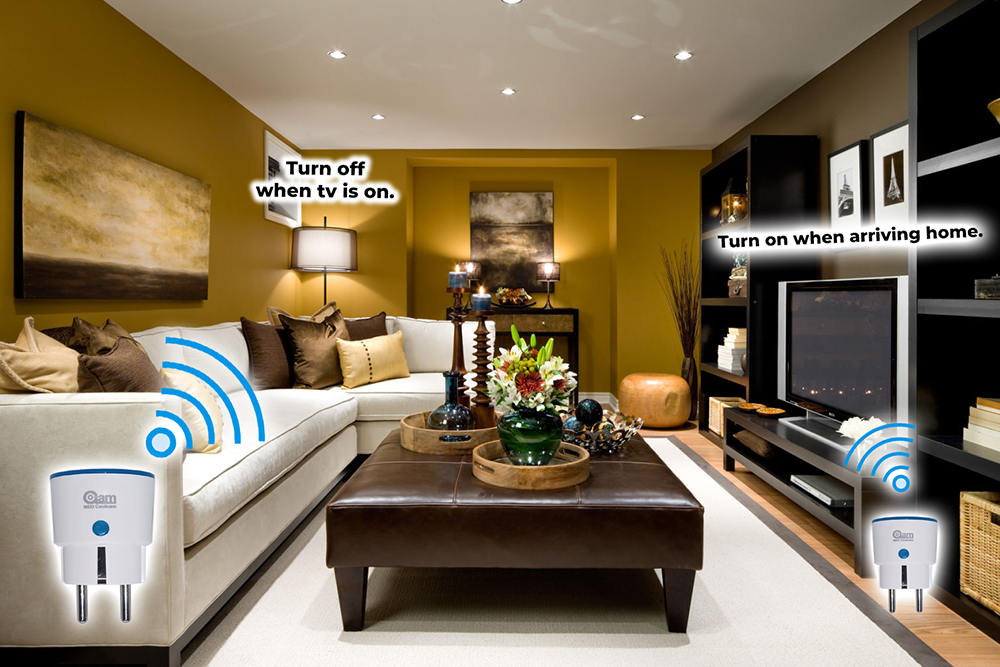 Control button functions
When the smart socket is on, the LED light is green.
When the smart socket is off, the LED is off.
To add the socket to your Z-Wave network, press the socket button 3 times quickly. If the operation is successful the LED will blink in yellow light 5 times.
To reset the socket to the factory settings, press and hold the socket button for 10 seconds. The LED will blink red 5 times.
It's easy to make your home smart!
The Z-Wave Neo COOLCAM smart outlet is just one of the things you can use to make your everyday life easier.
Buy the Z-Wave Neo COOLCAM Smart Plug here and make any device smart!
If you find this information useful, join the myL2 Tutorials facebook group and we'll keep you updated with new guides every week.
You're also invited to the Offers and Discounts facebook group, you will be the first to know about our promotions and offers!