Shelly1 is a Smart Wi-Fi Relay that should not be missing from any smart home system.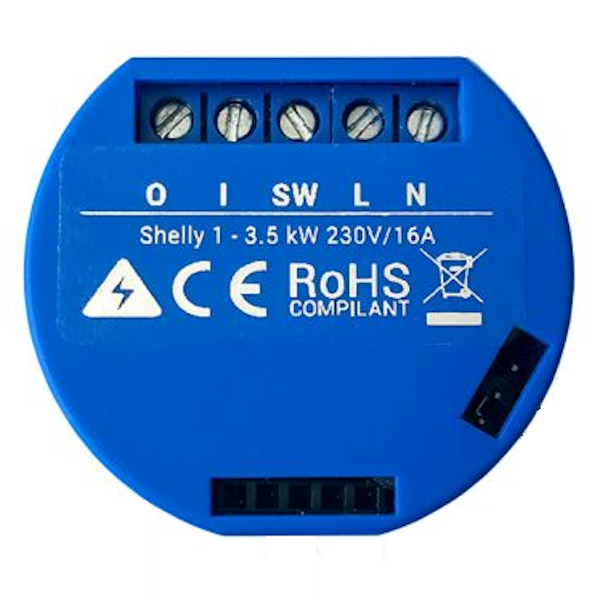 It controls smart devices, groups them, starts and stops them with it's own mobile app or other compatible apps.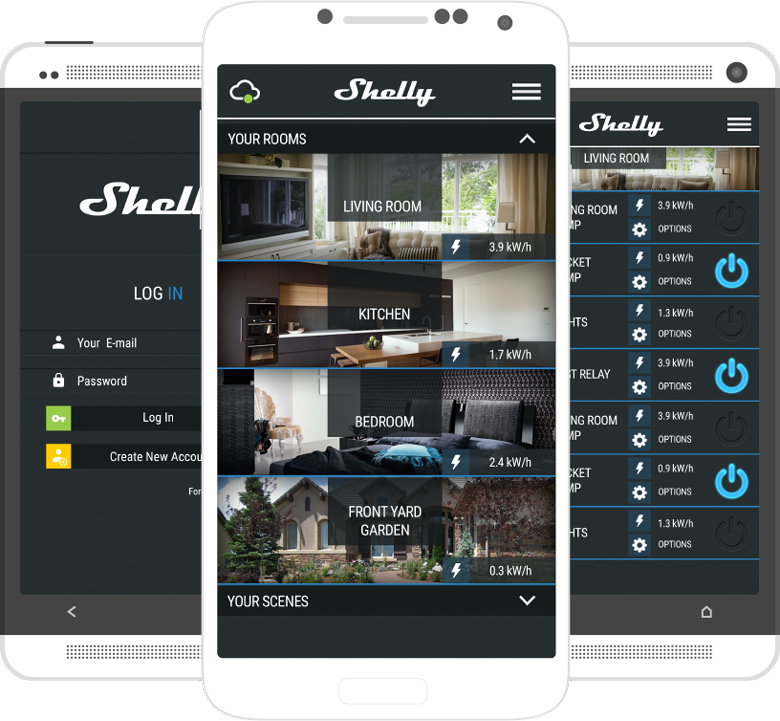 Got a have a device that isn't smart and that you want to make smart? Shelly is the most efficient solution!
Shelly1 can be integrated into the Samsung SmartThings ecosystem, find out how in the Shelly1 – Integration with Samsung SmartThings tutorial!
Specifications:
– Automate control of your smart home using just your Wi-Fi network connection;
– Supports a wide range of power solutions: 110-265V, 50/60Hz AC, 12V DC, 24-48V DC;
– Compatible with the following EU standards: R&TTE 1999/5/WE, LVD 2006/95/WE, EMC 2004/108/WE, RoHS2 2011/65/UE, RE Directive 2014/53/EU;
– Control via Shelly mobile app or compatible apps;
– Enhanced scheduling: Create weekly schedules to improve the usage simplicity of connected devices;
– Dynamic Sunlight scheduling: Creates schedules according to sunrise and sunset times;
– Shelly connects numerous devices with a total power of up to 3500W;
Benefits:
– Compatible with MQTT: integrate Shelly with your MQTT broker;
– Compatible with Samsung SmartThings: through DTH or MQTT SmartApp;
– Compatible with Home Assistant and OpenHAB: integrate your devices with the rest of your home.
Get the Shelly 1 Smart Home Wi-Fi Relay and make any Smart device!
If you find this information useful, join the myL2 Tutorials facebook group and we'll keep you updated with new guides every week.
You're also invited to the Offers and Discounts facebook group, you will be the first to know about our promotions and offers!