Many homes have problems with high humidity levels, For this reason, Xiaomi's Deerma Mini Dehumidifier could help you!
It's a modern dehumidifier that integrates well into any home and is recommended for small spaces.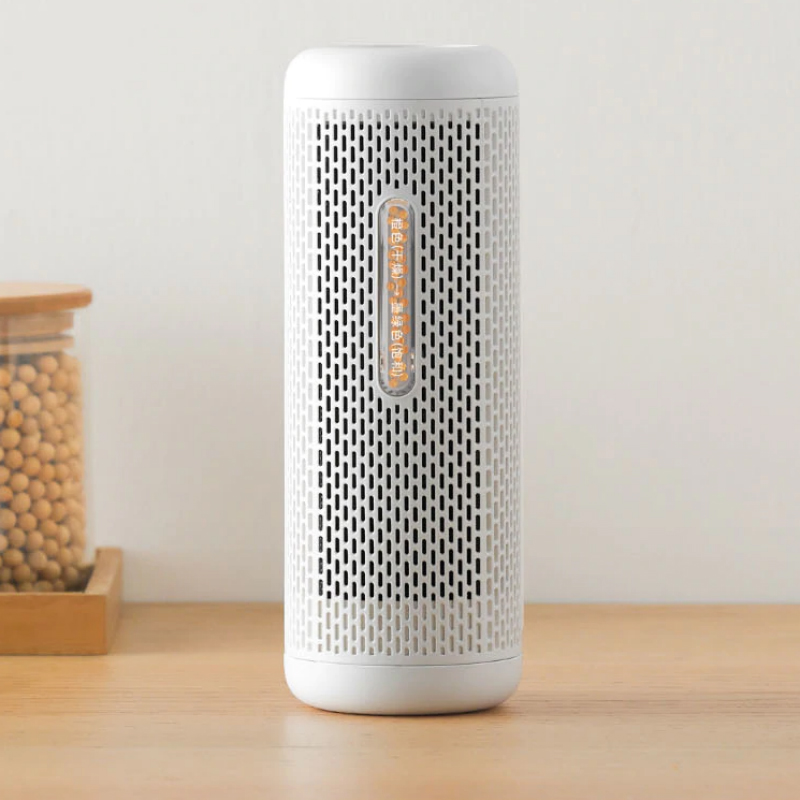 How does it work ?
The Deerma Dehumidifier uses dehydrated silica particles to absorb moisture from the air.
When the particles reach saturation (their color turns to dark green), connect the dehumidifier to an outlet for 12-15 hours to dry (until the color returns to orange), then it can be used again immediately.
The average usage time is 14 – 21 days, depending on the relative humidity in the space where it's installed.
Benefits
recommended for small spaces: closet, shoe rack, dressing room, wardrobe, cellar and any space with area under 5 square meters;
360° comprehensive moisture absorption: the design of the dehumidifier is specially made for an uniform, fast and comprehensive moisture absorption. It absorbs up to 150ml of water (600g large-capacity dehumidification particles) before it needs to be plugged-in for drying;
practical design: it can be placed horizontally or vertically, depending on your need;
transparent visualization window: dry and wet state at a glance, magic moisture absorption beads can automatically change color from orange to dark green;
no consumables: plug-in for charging. Recyclable dehumidification with no consumables and with environmental protection;
non-toxic, odorless, corrosion free. Can safely dehumidify textiles, food or medicine;
the dehumidifier is sold in biodegradable, eco-friendly, recyclable packaging.
It's easy to make your home more comfortable and cosy by making smart choices.
Buy Xiaomi's Deerma Mini Dehumidifier and make your house modern and environmentally friendly.
If you find this information useful, join the myL2 Tutorials facebook group and we'll keep you updated with new guides every week.
You're also invited to the Offers and Discounts facebook group, you will be the first to know about our promotions and offers!